BORO BOUNCE AND PARTY RENTALS
DUNK TANK
615-438-0195 Call 8am to 6pm Everyday
PRICE:
Dunk Tank w/ 3 balls
- $150.00 + tax (Free delivery to MOST of Rutherford County)
You must have water source and own hose to fill up Dunk Tank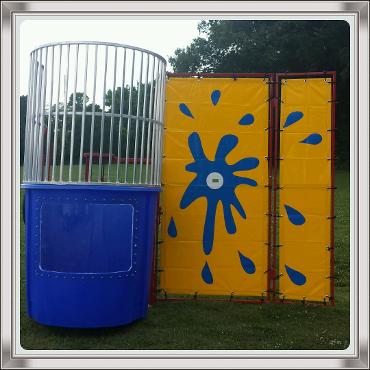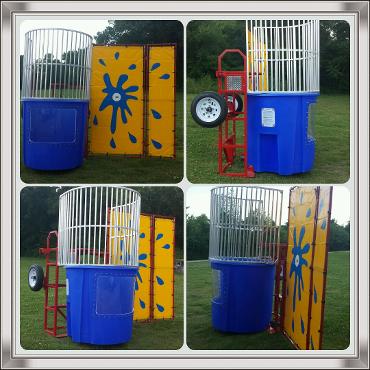 350 GALLON DUNK TANK
Dunk Tanks are a great way get everyone involved at your event. Whether they are dunking people or being dunked, it is an excellent way to bring joy and laughter. Corporate events are perfect for getting your boss in the tank so you can finally get a little revenge. School carnivals and fundraisers are another good event for letting kids take revenge on the teachers. Keeping cool in the summer sun is always a smart reason for having a dunk tank at your event. Simply adding a dunk tank to your party can allow people a fun and exciting way to stay cool.